Thank you so much for taking just a minute to fill out a raffle form or sign up on my mailing list this past Saturday night, at the GE Homecoming Dance! I had a blast, and I hope you did, too. As promised, below you'll find a link to download my latest album release, Fundamental. But I've decided to go one step further: you all are also going to get a link to download my band's new EP! The group is called The City and the record is entitled The Fort, the Fire, the Fairs.
Just a quick word about my mailing list:
For those of you who *specifically* indicated on the raffle forms that you wanted to receive updates from me about my music, you've been added to my mailing list. If you circled "no", then you haven't been added yet. This will be the only email you'll get from me. But I want you all to join! If you like the music I'm giving to you today, please let me know by signing up on my list. You can do that by clicking HERE and filling out the form there.
Here are those links: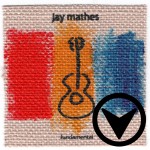 Jay Mathes – Fundamental
DOWNLOAD NOW
---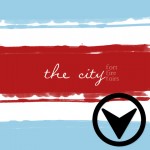 The City – The Fort, the Fire, the Fairs
DOWNLOAD NOW
---
Thank you all so much!
-Jay