This coming Wednesday, February 3, 2016, I'll be performing at The Cubby Bear's Songwriter's Showcase, sponsored by Chicago's own Revolution Brewing.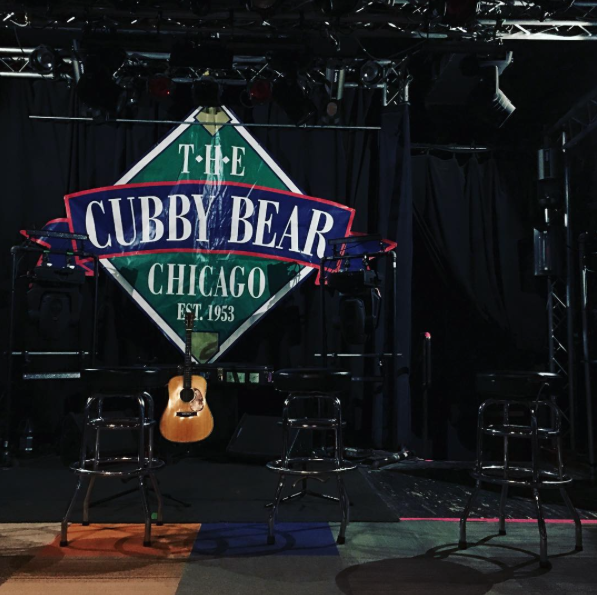 Each Wednesday, a fellow songwriter by the name of MER organizes the line-up, and this coming week, he's asked me to participate alongside some other Chicago area friends and writers. Here's who will be with me, trading songs in an "in-the-round" format: MER, Jeff Brown, Ryan Powers, and Johnny Edward. The night starts at 8 PM. Ages 21+. Admission and parking are FREE. Come on out! Here's a link to the event on Facebook:
https://www.facebook.com/events/163446614027563
Did I mention that The Cubby Bear is one of my all-time favorite venues to play in Chicago? Well now I did. They've got fantastic sound, a great stage, and excellent food. I took a few more pics and posted them at Airsenegalinternational.com.
Help me promote my show, too. TWEET THIS!