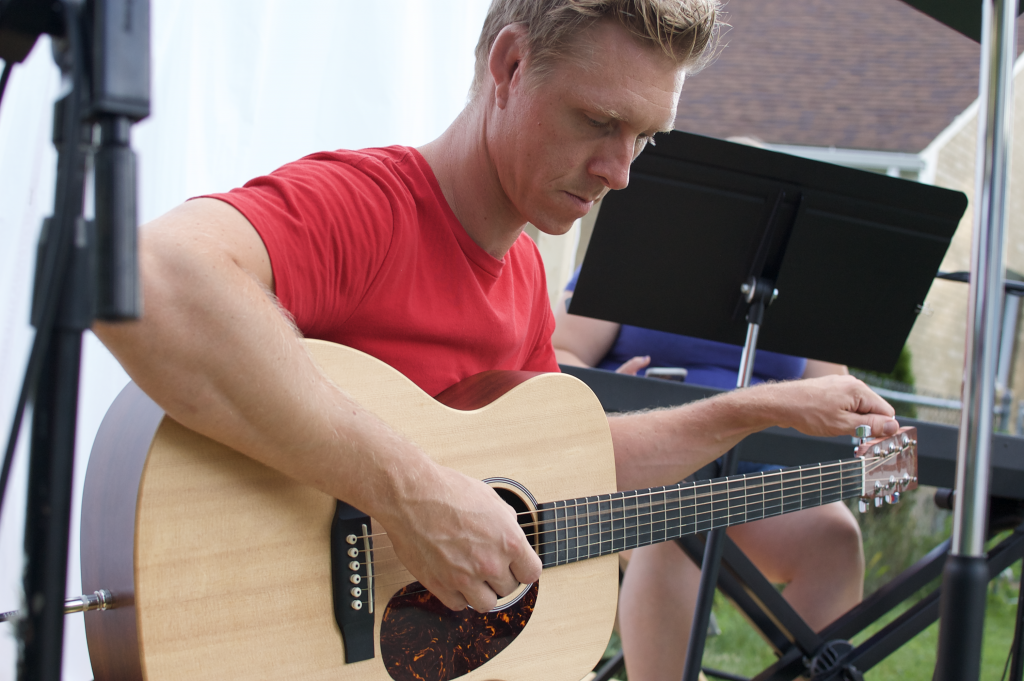 Since 2005, Jay Mathes has been touring the country – performing, recording, and writing music – and loving every minute of it. "There is nothing else in the world that I could ever imagine doing for a living," he proclaimed once from a stage in Cleveland.
With five solo records under his belt and another six with his bands, including his latest, Fundamental, Mathes continues to make each new album better than the last. In 2010, he was selected for a national ad campaign for Gap and continues to build on every earlier success.
Jay has performed at many of Chicago's most popular music venues and fairs, including: Hard Rock Cafe, Printer's Row Book Fair, Beat Kitchen, The Cubby Bear, and Subterranean; and he continues to perform at colleges across the country each school year: University of Illinois, Yale University, Indiana Wesleyan, Case Western Reserve, Northern Illinois University, and many others.
Even on the road, Jay calls Chicago home – and he probably always will. He has lived there his entire life: born in Downers Grove, went through the public school system in Lombard, attended Columbia College Chicago, lived on the North Side, and now lives in Saint Charles with his family.
As a performer, Mathes hopes that his lyrics and story-songs will have a positive impact on the people around him. "Every night I perform," Mathes says, "I want to be real with people about life, and I think that can change people for the better." Mathes sings of common struggles, but also gives us signs of victories to be won. He lays bare his own human heart and in it we see our own—messy and broken, but beautiful.
Fundamental is a live, in-studio, solo/acoustic performance of 15 Mathes originals. It is now available online from all major digital retailers, Spotify, and iTunes, and in the Jay Mathes Store. More info about Jay and Fundamental is available at: www.jaymathes.com.